Energy 106 App's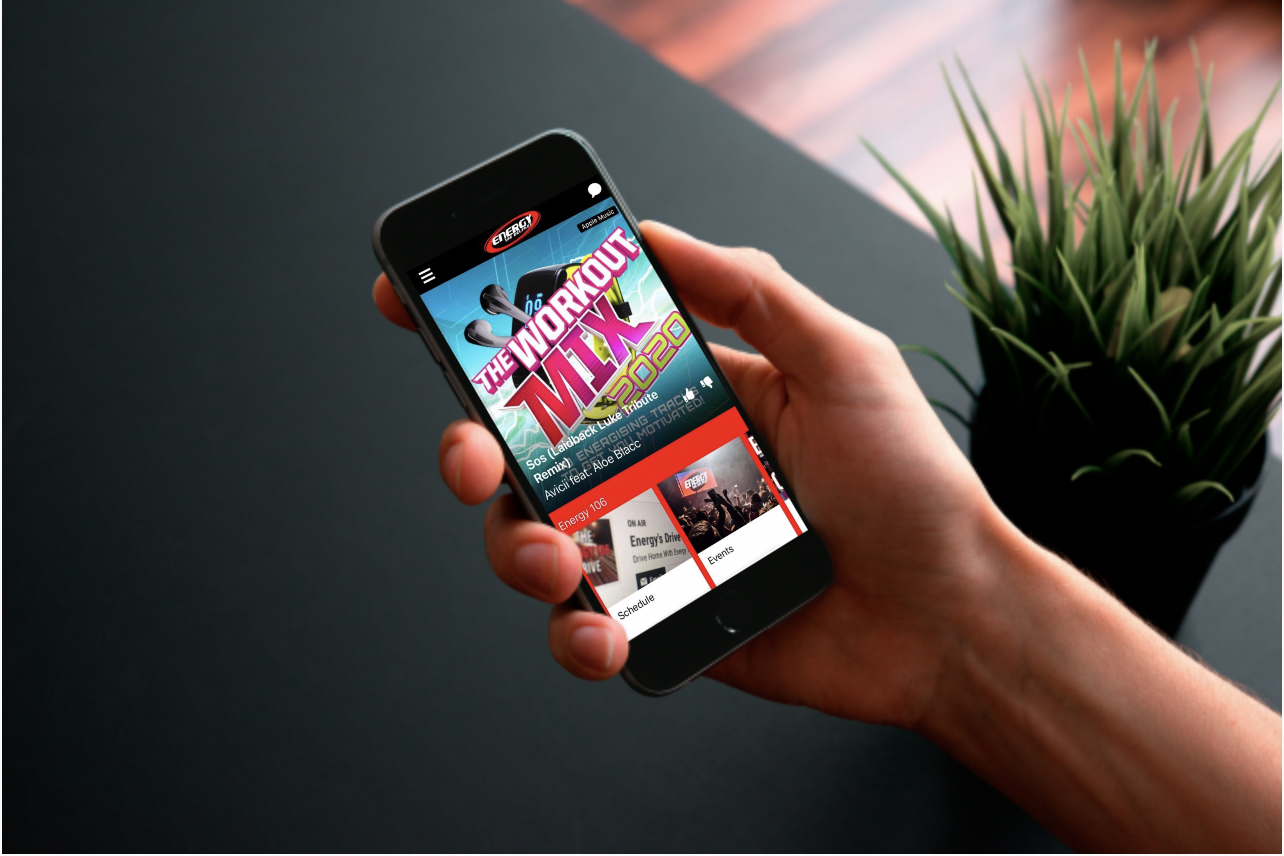 We have a

new look

!
---
Enjoy ENERGY106 on the go with our brand new

FREE

app for iOS
and Android!



About the Energy 106 mobile app

You'll need to have a good quality 4G or WiFi signal to get the best experience, and you should check that your data plan has unlimited (or near unlimited) free data allowance. Our applications use roughly 27MBytes of data an hour.

As well as great sound quality there's visual content including what's on air now, news, weather, traffic and events.

Plus the app makes it even easier to interact with Energy 106 by phone, SMS, email, Facebook and Twitter.

iPhone and iPad
You'll find our app in the iTunes App store, by searching for Energy 106 in the App Store on your phone.





Android (Google) Phones
Our app runs on almost all Android phones, and is available from the Android Market.



Other Mobile Phones
If you handset isn't listed, then let us know. We can't promise to support all phones, but we may be able to help find a way for you to listen, please contact us.

Worth knowing...
Using your phone to listen to the radio uses data capacity, at roughly 27MB an hour (60kbit/s). If you exceed your data allowance, your operator may charge you for each extra MB you use.
You can use your own WiFi (or other unlimited WiFi services) for as long as you like - this does not affect your mobile phone data allowance.
You should not use these applications on mobile networks whilst roaming, as data allowances do not apply whilst roaming and data charges are extremely high.
If you have a poor 4G signal (2 or less bars), or only EDGE (shown with an E) or GRPS (sometimes shown as a G, or two arrows), the application will not work correctly.
The application may use the GPS in your phone (if there is one) to work out where you are, and show other radio stations that are local to you.